Our natural resins and bio-based epoxies are used to create a variety of products, from river tables to wall art to NFL marketing campaign letters?!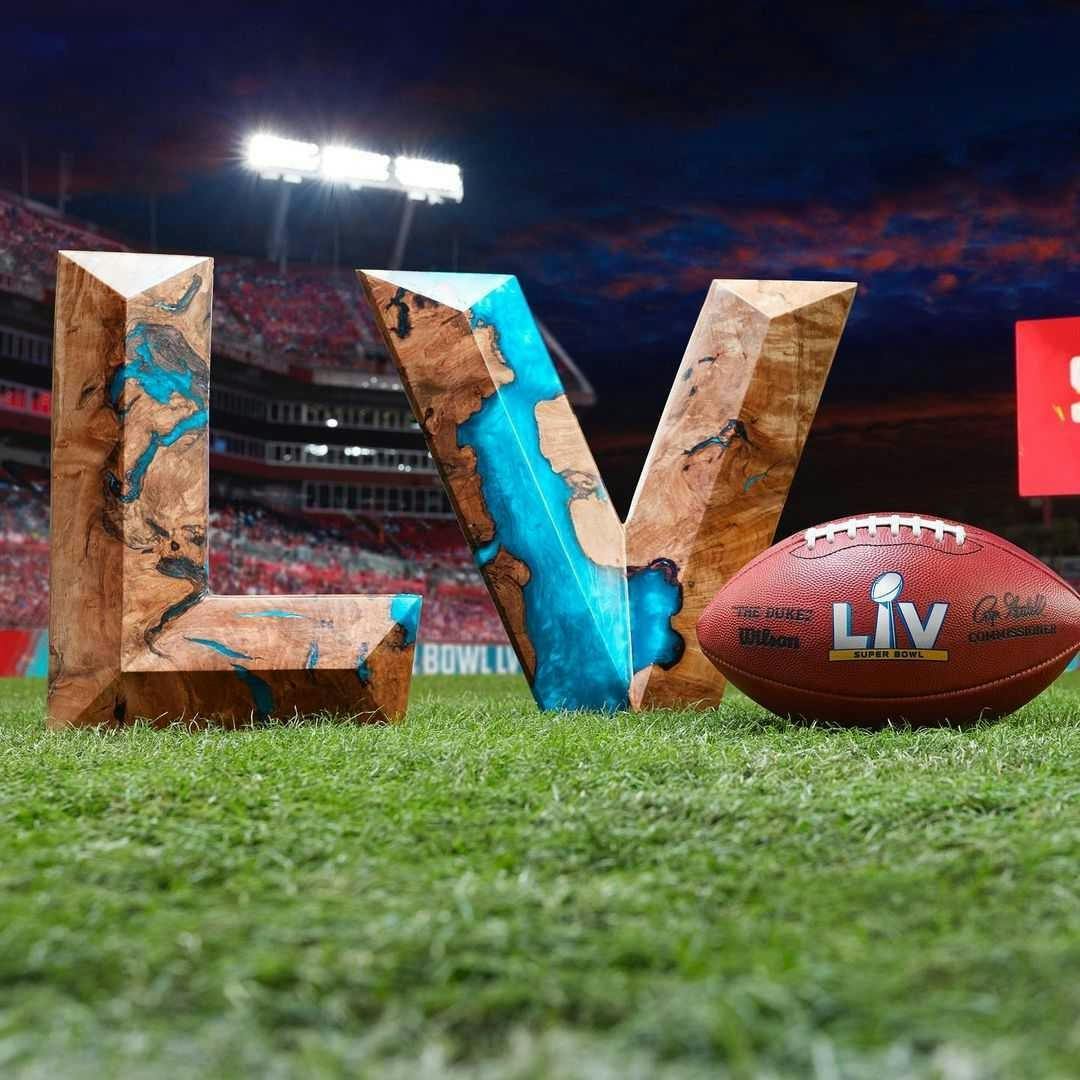 When we heard EcoPoxy was used to help create elements of the Super Bowl LV campaign, we sure did a celebratory touchdown dance! We also knew we had to reach out to the talented craftsman who landed this opportunity to find out more.
Craig, of Craig West Designs, picked up his first EcoPoxy product over 3 years ago and still considers it one of his favourite resin epoxy brands. His love of creating started young and he's worked with faux-finishes, metal, and now wood.
Located in Warwick, New York, Craig designs and handcrafts custom high-quality furniture and small goods like coasters and charcuterie boards - those of which caught the eye of the NFL Art Director, Alexandra Mount, during one of the local art markets he was set up at. He was later approached by the creative team and given an incredible opportunity to create the "LV" for this past Super Bowl. The piece would be photographed and used on various marketing pieces like tickets, banners, and the NFL online shop. When their creative vision was presented, Craig knew this had to be a high quality piece and that EcoPoxy was the product for the job.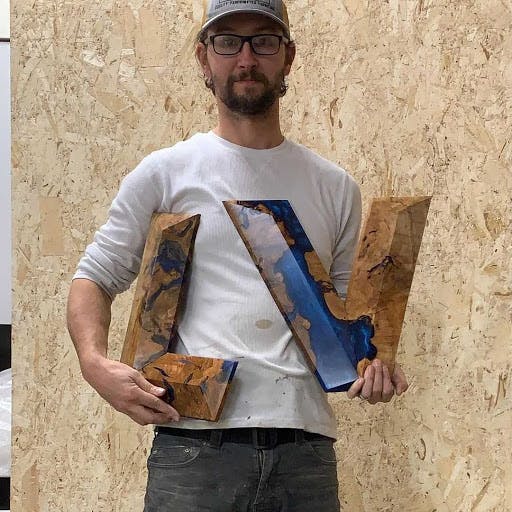 The custom letters were created using EcoPoxy Flow Cast and a custom color pigment powder set between beautiful maple burl wood.
The result? A unique and eye-catching piece worthy of the Super Bowl spotlight.
The impact? An increase in interest in his custom work, a push to finish setting up his small goods production website, and lifetime bragging rights.
Thanks Craig, for choosing EcoPoxy!